Arcadium Adventures - The Most Curious Escape Rooms in Brisbane
Loved escape rooms? Now try Arcadium Adventures
Join us in Brisbane for an immersive escape room experience that goes beyond the room. Discover clues, crack codes and solve a series of riddles before the time runs out.
Like stepping into the pages of your favourite story, Arcadium is a place where this is always more than meets the eye. Enjoy our cocktail bar, mysterious board games and pop-up events or book an escape room and travel through our portals to mysterious Realms in search of legendary artefacts.
Bring your curiosity, your penchant for puzzles and your favourite people! 
How Do Our Brisbane Escape Rooms Work?
Is this like an Escape Room?
The simple answer is yes – puzzles, locks and contraptions.
…BUT Arcadium is also an 80-minute immersive experience that extends beyond your time inside the Realm. We recommend that you allow extra time before and after your session to discover all of our secrets.
With our Brisbane escape rooms we have more than one adventure beyond every portal, inside the realms you will encounter many secrets, some of which may remain concealed to you. You should expect that not every lock can be unlocked, not every mystery revealed and yet, should you undertake every adventure, a bigger mystery may begin to emerge.
Am I trying to escape?
Our adventurers have 1 hour to assist us in search of legendary artefacts inside the realms of Arcadium. You are not 'locked' beyond the portals and can return to headquarters whenever you choose.
Where should I begin?
While you can begin with any adventure and any realm, we recommend this path.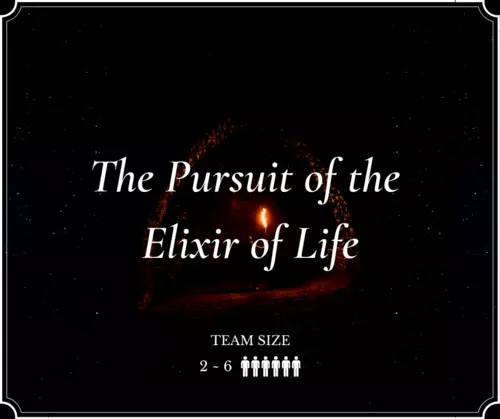 The Pursuit of the Elixir of Life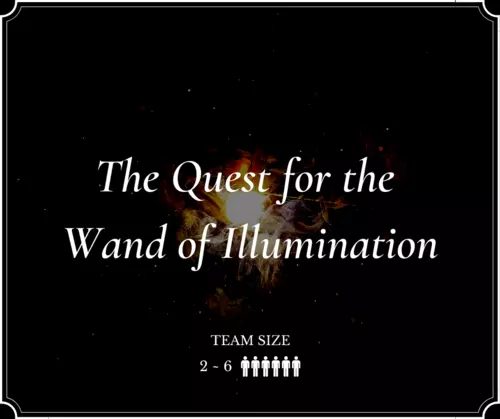 The Quest for the Wand of illumination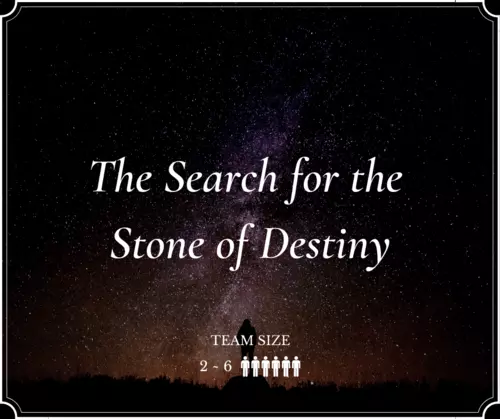 The Search for the Stone of Destiny
Enter the Realm of Fantasy
Seeking The Lost Chagma
Enter the Realm of Mystery
The Mysterious Case of the Missing Proffessor
More About Arcadium Adventures
Incredibly Immersive At Home Adventures
Brisbane based escape rooms in a package that will leave you wondering where the world you know ends and the adventure begins!
1. Choose an Adventure 2. We send a package to you 3. Solve the puzzles within and unravel the secret stories.
At Arcadium's heart is our magical bar where the fun and whimsy continues! Having adventured through the various fantasy lands of Arcadium, our team has retrieved a curious range of cocktails and delicacies for our guests to enjoy.
Loved your Arcadium Adventure? The story is just beginning.
The Order of Arcadium was established for those adventurers most committed to discovering the secrets, clues and mysteries of Arcadium. 
Since the earliest days of the Order, the first curious adventurers that set foot beyond the world of the familiar were enthralled by what they found and came back with tales of magic and mystery and always the hint of something more from the Realms of Arcadium. 
The Realms of Arcadium are three; the Realm of Mystery, the Realm of Magic and the Realm of Fantasy. In truth, these three Realms are merely three islands that exist within the known World of Arcadium; the names being merely a remnant of a former period. From the expeditions of prior Adventurers, we know that it is in fact possible to travel from Realm to Realm across the seas of Arcadium. It is not known if there may be other islands that have not been discovered however it is believed that if there were, portals to these places would have been discovered already. The Realm of Mystery is the eastern most isle with the Realm of Magic to its western coast and the Realm of Fantasy further west again… 
Already returned from an Adventure in Arcadium?
Case Files from your adventure are available online. All files are password protected. We encourage you to peruse the notes and contact your Adventure Guides with any insights or further reflections from your
The Best Escape Room Experience For Team Building And Large Groups
Escape the ordinary and immerse yourself in Brisbane's top rated escape room experience at Arcadium Adventures! Our captivating games and intriguing puzzles are designed to be quite challenging, offering a thrilling adventure for your corporate event or special occasion.
As the ultimate group outing, our escape rooms are perfect for larger groups and are especially popular for birthday parties and corporate team building. Our rooms can comfortably accommodate groups of 4-6, creating a fun and unique environment where teamwork truly shines.
Immerse yourself in the mystery and see if you have what it takes to find clues and solve riddles within the time limit. Our experience demands you to decipher and need to crack codes that will guide your team to victory.
We believe that a great time is best enjoyed with others. That's why our escape rooms are all about teamwork and collaboration. We would definitely recommend giving our rooms a go if you're looking for a team building activity that will not only challenge but also entertain and bring your team closer together.
Our friendly staff is always on hand to help guide you through the process and ensure that you and your team have an absolutely loved experience. We strive to provide an outing that's not just about escaping a room but is a memorable event filled with thrill and enjoyment.
So why wait? Bring your team to the best escape room Brisbane has to offer. Challenge your minds, foster team spirit, and have an unforgettable time at Arcadium Adventures. It's more than just a game – it's an escape from the everyday.
Whether it's for a corporate event, birthday party, or just a fun activity, Arcadium Adventures is the place to be. We guarantee you'll leave with smiles on your faces, stories to tell, and a newfound appreciation for the power of teamwork.
Take the plunge and book your escape room experience in Brisbane now! We promise, once you give it a go, you'll be eager to come back for more. We look forward to welcoming you soon!
The Best Escape Rooms In Brisbane
MON – THURS- 9am to 9pm Open by special arrangement for groups: Email to book
FRIDAY – 1pm till late
SATURDAY – 10am till late
SUNDAY – 10am – 9pm
Arcadium Adventures is closed on Public Holidays
The Basement,
97 Wickham Terrace
Spring Hill, QLD, 4000
Australia

+61731800650
What Fellow Adventurers Have To Say